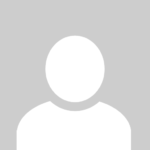 President
blair@scdelongsales.com
Blair Saulnier partnered with Stephen Delong at SC Delong Sales Inc (SCD) in 2019 and assumed the role of President. SCD has been a Hurst Representative since 1997 and has installed numerous Hurst boilers throughout Atlantic Canada. SCD is well known in the industry for its expertise on boilers and steam related equipment.
In 2017 Blair established BRS Consulting & Management Inc specializing in problem solving in steam plants throughout Atlantic Canada and is currently working on several projects in other parts of Canada.
Blair returned to Hefler Forest Products (HFP) from 2014 – 2018, as the General Manager. Blair was involved in all aspects of the sawmill operations from logging to the finished product. Blair managed the design, construction, commissioning, and operation of a 4.0-Megawatt Biomass Power Plant built on site.
Blair originally started with HFL in 1994, as the Chief Engineer assisting in the construction, commissioning and later operation of boiler plant and dry kiln. Blair then moved into the role of sawmill supervisor as well as spending some time on the lumber sales side. Blair was promoted to Assistant Manager of Operations during his last 3 years.
From 2004-2014 Blair worked at Maynard Reece Engineering as an Application Specialist and was promoted to Senior Application Specialist in a short period of time, ending employment there as the General Manager. Blair sold industrial steam equipment for medium to large steam and power plants, performed start-up and commissioning of equipment in these plants, performed steam and condensate energy audits, and completed basic steam concept layouts for these plants.
Blair graduated in 1994 with honors from NSCC completing the Power Engineer Program and has since completed several courses at Forest Rangers School in Fredericton as well as courses at University of Maine and Dalhousie University.
Blair was one of the founders of the Maritime Kiln Dryers Association in 1995 and currently sits as a director on the board.  Since 1997 Blair has been a member of the Institute of Power Engineers and is currently on the National Board of Directors as the National Past President.Blair is currently the Director of The Maritime Kiln Dryers Association and was one of the Founders of this association in 1995. Since 1997, Blair has been a member of the Institute of Power Engineers and is currently on the National Board of Directors as the National Past President.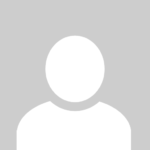 Projects
Atlantic Canada
stephen@scdelongsales.com
1-506-387-4412
Stephen Delong graduated from NBCC in 1984 with a diploma of Mechanical Engineering Technology. In 1986 Stephen started working in the boiler industry selling equipment and providing engineering support on all facets of the boiler room. Including extensive training from manufacturers such as Volcano, Boilersmith, Superior Boiler and Hurst Boiler.
In 1997 Stephen started S.C. DeLong Sales Inc., specializing in boiler systems, steam specialties products and associated boiler room equipment. S.C. DeLong Sales Inc. became an authorized Hurst Boiler distributor in 1997, with boiler sales territory of New Brunswick, Nova Scotia, Prince Edwards island and Newfoundland. With hundreds of boiler sales over the years, Stephen has extensive knowledge in boiler room equipment, steam and condensate piping lay-outs, fuel supply systems, and many other types of heat transfer equipment.
Since 1997, Stephen's knowledge in the boiler room field has allowed S.C. DeLong Sales Inc to acquire well know product lines such as Hurst Boiler, Spirax Sarco, Watson McDaniel, Weishaupt & Oilon gas and Oil Burners, Schebler Chimney Systems, AIC heat exchangers, etc. Stephen can also provide full engineering support on the complete boiler room, from design to equipment sales and support.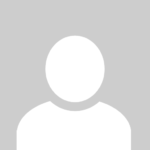 Shipping & Receiving Coordinator
tammy@scdelongsales.com
1-506-387-4412
Tammy graduated from Atlantic Business College with high honors in the Executive Office Management Program. Since then, Tammy has held a variety of positions with companies in which she has expanded her knowledge and interests ranging from the construction sector, logistics, health insurance industry, and educational field/school system.
Tammy joined S.C. DeLong Sales in 2017, originally working beside Stephen DeLong, taking on various tasks and roles becoming the Office Administrator, not only limited to office functions, but also including shipping/receiving, logistics, and accounting.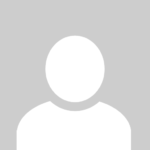 Inside Sales / Project
Atlantic Canada
samantha@scdelongsales.com
1-506-387-4412
Sam attended and graduated from the University of New Brunswick Saint John with a Bachelor of Science in Biology-Psychology. She received her Mechanical Engineering Technologist diploma from New Brunswick Community College, Saint John campus. Sam started working at S.C. DeLong Sales Inc. in 2019 as the Inside Sales Representative.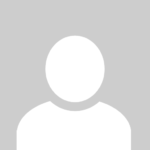 Senior Applications Specialist
Territory NS /PEI / NL
steve.estey@scdelongsales.com
1-902-293-4774
Steve Estey in 2019 joined SC Delong Sales Inc (SCD) and assumed the role of Application Specialist.  As a key member of SC Delong, the responsibility of an application specialist is to travel to client operations and consult with them on process changes needed. Working with the client's team, engineers, consultants and our own engineering resources we identify the new processes and equipment needed to resolve client challenges.
From 2014-2019 Steve worked for an industrial supplier of structural steel. This role required identifying and sourcing critical structural components, working with multi disciplinary teams to design, procure, manufacture, and install heavy steel structures using proven and innovative design solutions for multi-million-dollar ground-up projects.
From 2005-2013, Steve worked at Maynard Reece Engineering as an Application Specialist. Steve sold Industrial Steam Equipment for medium to large Steam and Power Plants, Performed Start-ups and Commissioning of Equipment in these Plants, Performed Steam and Condensate Energy Audits, and completed Basic Steam Concept Lay outs for these Plants. 
From 2002-2004 Steve worked for Stantec (Neil and Gunter) in the Machine Design Group, leading technologists and engineers (EIT) on various mechanical projects, including complex measurements to create a complete 3D CAD rendering of Elmsdale Lumber company for a virtual plant; this was used to optimize the plant layout and processes.
Steve graduated in 2002 with honors from NSCC completing the Mechanical Engineering Technology program.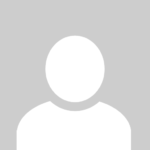 Application Specialist
New Brunswick
hari@scdelongsales.com

Cell: 506-688-2363
Office: 506-387-4412
Hari moved to Canada from UAE in late 2018 and initiated his footprint in Canadian market with different organisations in New Brunswick. After completing his Masters in Business Administration from University of Wales UK he moved to UAE to pursue his carrier in sales for varied engineering industries. With over a decade of engineering experience he joined S.C. Delong in 2023 as application specialist.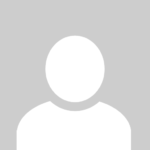 Accounting
tatiana@scdelongsales.com
Office: 506-387-4412
Tatiana graduated from Moscow College of Commerce, Russia with an Accounting Diploma. In 2007 she moved to Canada where she acquired a certificate of Payroll Compliance Practitioner from Humber College, Ontario. After working several years in accounting at different industries in Canada, Tatiana moved to New Brunswick where she joined the accounting group at SC Delong Sales in January 2022.